Brief description of the platform
Head: Prof. Dr. Ulrich Schmitt
Staff members:
Konstantin Radyushkin, PhD, Scientific Staff
The aim of the Mouse Behavior Unit (MBU) is to use standardized experimental conditions to create a common basis for cooperation projects within the LIR that use the mouse as a model organism in the identification and analysis of neurobiological resilience mechanisms. The MBU functions on the one hand as an animal experimental service unit within the LIR. In addition, the MBU is also pursuing independent scientific questions and will help to develop valid mouse models for resilience research and thereby supports targeted and rapid translational approaches within the LIR.
Experimental animal models and studies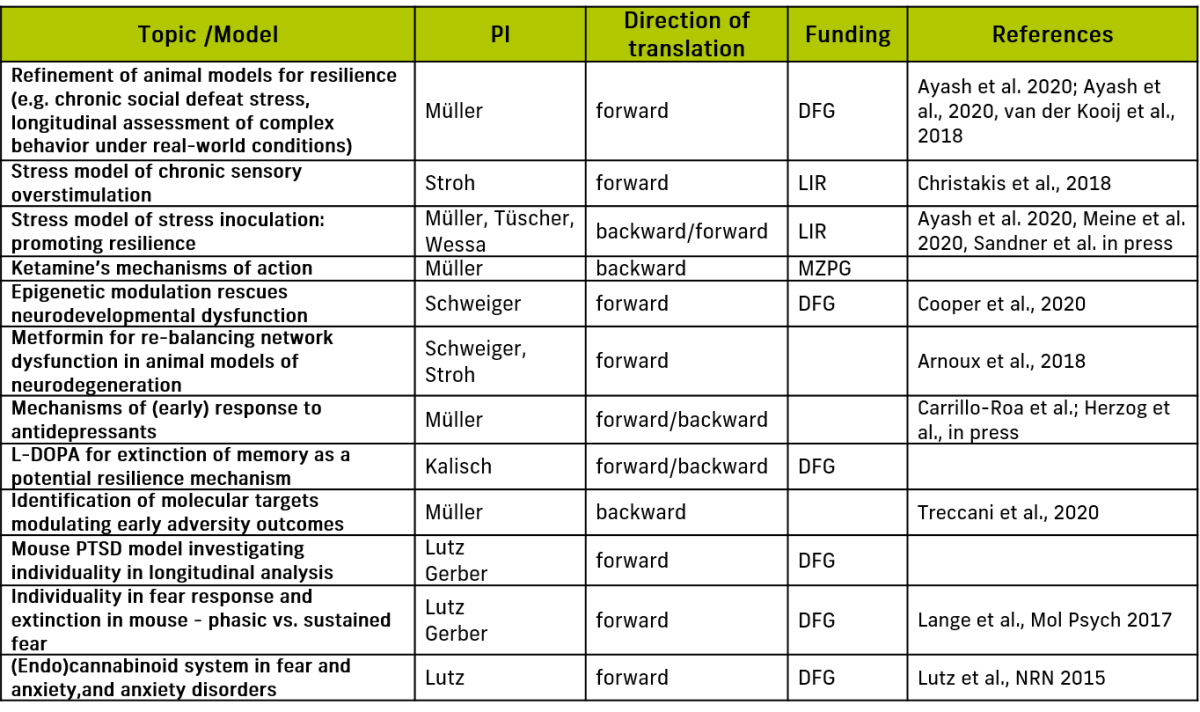 In close collaboration between the LIR and the University of Mainz, Mainz Mental Health has established a critical mass of translational research groups that cooperate on the translation of knowledge from basic science into new ways for preventing, diagnosing and treating human stress-related mental disorders. The table below gives an overview on our portfolio of experimental animal models and ongoing translational studies.
Current research projects: 
Optimization and validation of mouse resilience models

Differential behavioral analysis of the resilient phenotype in the mouse

Characterization of resilience and its neurobiological basis in the mouse model
External cooperations:
Prof. David Lyons, PhD, Dept. of Psychiatry and Behavioral Sciences, Stanford University, USA
Funding:
DFG

Boehringer Ingelheim Stiftung